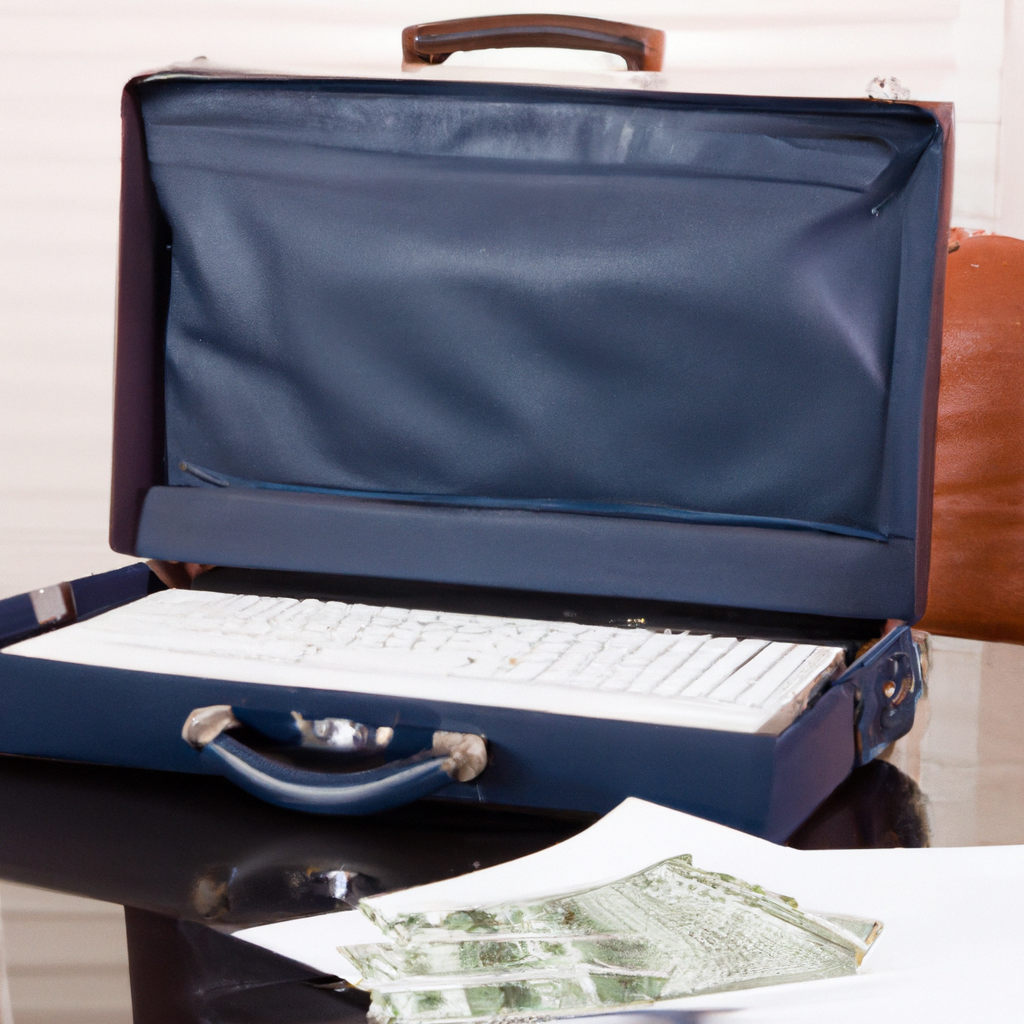 Business Ideas
Starting your own business can be a great way to make money and achieve your financial goals. But it can be hard to know where to start when you only have a limited amount of money available. Thankfully, you don't need a lot of money to start a successful business.
In this section, we'll discuss the different business ideas you can start with just 20k:
Mobile Food Truck
A mobile food truck is a great way to get started in the food business without the expense of renting a physical space. Low startup costs, easy scalability and strong demand from hungry customers make it an attractive business idea. With an average startup cost of around 20k, launching a successful mobile food truck requires careful planning and execution.
It's essential that you consider your location carefully and do your research to establish the potential demand for your product. You'll also need to consider what types of menus you'll be able to offer with your budget, as well as how often you plan to visit each location and which equipment is required – such as fridges, freezers or generators. You'll need to consult local regulations as they may dictate where you can and can't park; making sure that you are operating within the law is key before buying any additional supplies.
It's important to recognize that this kind of business does carry certain risks. Being in full view of customers makes it hard for quality control but rest assured: if cooked correctly, most foods are safe even when kept warm for several hours (dependent upon various regional laws). Businesses must also stay aware of changing legislation regarding hygiene standards and allergies, meaning that regulations can be quite complex; regular risk assessments should form part of day-to-day operations in order to remain compliant.
If done correctly though, being a successful mobile food truck business owner can provide great financial success – both through increased sales and through preventative measures like insurance that protect against financial losses caused by theft or lost supplies due to unforeseen circumstances.
Online Store
Online stores are growing in popularity, providing a relatively low-cost method of selling products to a global audience. If you are looking for a business idea with a low startup cost and the potential for high earnings, starting an online store can be the perfect option.
To start an online store, you must first decide what kind of products you want to sell. This can be anything from handmade items to digital goods or services. Once you know the types of goods and services that you want to offer, the next step is to develop your website – selecting an eCommerce platform and design that best showcase your product offerings. As part of this process, it's important to consider things like user experience, security and payment methods. Additionally, it may be beneficial to explore tools like marketing solutions, web analytics and inventory tracking software as well as any other tools that enable efficient order processing and fulfilment.
Once your website is ready to launch, there are several effective strategies you can use to draw in customers such as SEO techniques (e.g., keyword optimization), content marketing (e.g., blog posts) and influencer partnerships (e.g., working with bloggers). Ultimately, success will depend on providing customers with an unforgettable shopping experience that keeps them coming back for more!
Social Media Consulting
Social media consulting, while growing in popularity and becoming a viable source of income for those looking to pursue their entrepreneurial dreams, is risky without an experienced hand driving the ship. Regularly posting relevant content, engaging with the proper audiences and creating a unified creative vision can be difficult for businesses looking to gain traction in the social media landscape. As such, consulting professionals with up-to-date knowledge of ever-changing trends and industry best practices are becoming increasingly more sought after.
For those interested in diving into the world of social media consultant, there are a few points to consider before taking the plunge:
Being able to identify key success metrics for a business's goals is essential;
Understanding what platform works best for them (Facebook, Twitter, Instagram etc);
Armed with industry tools such as Hootsuite or Buffer that can help analyze performances;
Plus having good behavioral skills.
By leveraging your expertise on the latest trends and understanding how customers interact on various platforms could be an invaluable asset when working with clients. This requires staying up to date on industry news while being mindful of any changes such as recent Facebook algorithm updates or new emerging markets (such as TikTok). With this knowledge at your disposal, getting acquainted with clients' objectives and frames of reference will be easy when formulating online success strategies tailored to their specific goals. Lastly, personalizing customer experiences through creating original content or managing back end operations can set you apart from competitors – creating relationships that go beyond just guidance.
Freelance Writing
Freelance writing is one of the most popular business ideas for those looking to take control of their own professional future and income. Writing for websites, businesses, and publications can be incredibly lucrative and can also enable you to pursue topics and stories that you're passionate about.
If you're interested in starting your own freelance writing business, there are a few things to consider:
Do some research into the types of writing services that are offered by other writers and decide what type of work fits your expertise.
Choose the type of writing services (blogging, copywriting, etc.) that you'd like to offer and then create an online portfolio or website showcasing samples of your work.
If possible, network with other freelance writers in order to build up a client base.
Once you have secured enough clients or projects, draw up contracts outlining each arrangement and remind yourself to establish payment policies ahead of time. Setting a deadline for when payments should be issued is key as this helps ensure that both parties stay on schedule throughout the project's duration.
With these tips in mind, starting a successful freelance writing business can no longer seem so daunting!
Start-up Costs
Starting a business requires some initial capital. Depending on the type of business you're starting, the amount of money you need to get up and running can vary greatly. In this article, we'll be looking at some businesses you can start with just $20,000. We'll break down what the start-up costs look like for each of these businesses, so you know exactly what to expect.
Research and Planning
Research and planning are key to starting a profitable business with a limited budget. Taking the time to research competitors, target markets and key opportunities can not only save you money but help you create an efficient and effective business plan. You should also get to know the legal framework for setting up and running a business, such as local laws or tax regulations. Finally, make sure to research the start-up costs of similar businesses in order to determine what is realistic in terms of your budget.
Creating a detailed inventory of equipment needs and pricing can help keep your start-up expenses on track. Make sure to obtain quotes from suppliers so that you understand the total costs before making any final decisions. Additionally, don't forget overhead costs such as rent/mortgage payments, insurance coverage and utilities when calculating your total budget.
While it may be tempting to skimp on investing in professional guidance or legal aid, it is important to make sure all of your bases are covered at the outset in order to avoid future mistakes that could slow down the progress of your business or even cause costly legal consequences down the line. Careful research and planning can save time, money, and stress – all essential ingredients for launching a successful business with 20k!
Licenses and Permits
If you plan to open a business, you'll need to obtain certain licenses and permits that are specific to your industry. Depending on the type of business and the local regulations, you may need to obtain multiple licenses. Licenses that may apply to start-ups include:
Federal Employer Identification Number (EIN): Used for filing taxes, this number identifies your business for legal purposes.
Sales Tax License: The State in which your business operates will most likely require you pay taxes on sales of goods or services. A Sales Tax License allows you complete the necessary filings.
Business License: A general license from your city or county that is necessary for most businesses in operation.
Food Service Establishment License: If you're operating a restaurant, bakery or other food related business, a Food Service Establishment License is required for safety reasons.
Specialty Occupation Licenses: Depending on what type of service you're providing, special certification may be required such as a Contractor's License or an Electrician's Certification.
Special Event Permits: Anytime a business intends to hold an event there may be permit requirements including occupancy limits and liability insurance criteria.
Before opening the doors on any new ventures it's important to make sure all appropriate licenses and permits are obtained so that the company operates legally and remains in good standing with local government units.
Equipment and Supplies
If you are starting your own business, it's important to have the proper equipment and supplies on hand to ensure that you have the capabilities to serve your customers. This includes everything from computers and phones to specialized tools for certain tasks.
Here is a list of common items needed for start-up businesses:
Computers and laptops
Printers and scanners
Business software
Phones and VoIP systems
Furniture, such as office chairs, desks, shelves and filing cabinets
Stationery materials, such as paper, pens, envelopes and labels
Specialty tools or equipment related to your business specialty
Appropriate safety gear
Cleaning supplies
Marketing materials, such as posters or brochures
Advertising and Marketing
When starting a business, advertising and marketing should be considered essential expenditures that will help get the word out about your new venture. Whether you invest in SEO, social media, print ads or other forms of marketing, it's important to determine how much you will need to spend on these activities. Consider the target audience for your company, the services you provide or products you sell and budget accordingly.
Your start-up costs for advertising and marketing may include:
Online tools for engagement (such as website hosting costs)
Graphic design services
Web development services
Physical materials (such as brochures, flyers and other printed materials)
Any other creative resources (like radio or television commercials)
To lower overall costs for advertising and marketing activities when starting a business with limited funds, look into leveraging strategies such as bartering with other businesses or cultivating personal relationships with people in your industry.
Financing Options
When it comes to starting a business, the first step is to figure out how you are going to fund it. If you have a budget of 20k, you want to make sure that you utilize it in the most effective way possible.
In this section, we will go over some of the different financing options available to you so that you can get your business off the ground:
Loans
One popular way to finance your business startup is through taking out a loan from either a private financial institution, or the government. Private institutions such as banks and lending companies offer loans at a variety of terms depending on the borrower's credit-worthiness and profile. Generally, loans are based on a certain formula, including the type of collateral you can provide (such as real estate), your annual income, and other factors such as past credit history.
Government loans offer more attractive terms than private lenders usually because they carry less risk from the lender's perspective. Several government-backed loans exist for small businesses seeking to start up or expand their operations:
Small Business Administration (SBA) Loans
U.S. Department of Agriculture (USDA) Rural Development Assistance
Economic Injury Disaster Loan Program (EIDL)
Trade Adjustment Assistance Community College And Career Training Grants Program (TAACCCT)
Microloans
POtsdam Agreement Economic Conversion Program grants
It is important to consult with an experienced financial advisor if you plan to pursue any type of loan in order to ensure that you understand your financing options and can secure the best loan terms possible based on your individual situation.
Crowdfunding
Crowdfunding is a popular and increasingly successful way to fund a venture. By using the internet to reach large numbers of potential investors, crowdfunding can provide resources for startups or established businesses. It allows people from all backgrounds and financial situations to invest as little as a few dollars in an entity that interests them.
The primary benefit of crowdfunding is its potential for generating sizable sums of money, sometimes within hours or days, without the need for a loan. This allows those who may not qualify for traditional financing the opportunity to launch new products and services. Additionally, the investment obtained through crowdfunding can help entrepreneurs build relationships with like-minded supporters while gaining valuable feedback on their ideas before they launch.
Crowdfunding is typically done through online platforms such as Kickstarter, Indiegogo or Gofundme that allow you to create campaigns with specific goals and deadlines; share your story; and collect donations from people who want to be part of making your idea come true. To protect investors, most online platforms screen submissions carefully before they're posted publicly in order to ensure each campaign meets certain legal requirements.
Personal Savings
One way to start a profitable business is to use your personal savings. This can be an ideal approach if you already have the money saved up and don't mind going into debt with the start-up of your business. If used in conjunction with other financing sources, your personal savings can be a great way to reduce the amount of debt you need to carry.
When using personal savings for a business, there are many factors that should be taken into consideration:
Measure the potential risk versus return before determining how much of your own money you would like to commit to the start-up of your business.
Review contracts and agreements from financiers carefully before signing off on the dotted line. Understanding terms such as interest rates and payment schedules is essential when using any form of financing for a new venture, especially those stemming from personal resources such as savings or credit cards.
Ensure that your overdraft allowances cover any potential shortfalls during peak periods or project completion periods when cash flow might initially suffer as profits rise at a later date.
Properly managing these resources can significantly improve success rates as well as decrease risk in any venture.
Angel Investors
Angel investors are typically high net worth individuals who have experience and knowledge when it comes to investing in small businesses. They often provide start-ups with large sums of money, as well as other needed resources such as strategic advice and industry connections. Angel investors are typically more proactive than venture capitalists and may act more like a partner due to their continuing involvement in the business.
The primary benefit of angel investment is the infusion of capital and resources. The common structure is for investors to provide cash investments in return for shares of the company or convertible debt – money loaned back to the company at a later date.
Angel investing is usually done on an individual basis, so entrepreneurs seeking angel investment need a network of contacts and knowledge in order to locate potential investors. Working with an experienced financial advisor or accountant can help narrow the list down to individuals whose areas of expertise would be beneficial for the development of your business. Additionally, Angel Capital Association (ACA) or its Local Affiliates Network is an excellent resource for entrepreneurs seeking qualified angel investors for their businesses.
In conclusion, angel investment can help you launch your business quickly by providing you with required cash at an early stage without having to surrender too much control or diluting equity value significantly. It provides you with not only capital but also valuable guidance from industry experts which could help strengthen your platform and technology.
Tips for Success
Starting a business can be a great way to achieve financial security and freedom if you're willing to work hard and be focused on your goal. While it can be tough to get started, having a budget of $20,000 can give you a head start.
In this section, we will look at some tips for how to use that budget to start a successful business:
Develop a Business Plan
Developing a business plan is essential for success when starting any size business. Your business plan should include your company's mission, short and long-term goals, marketing strategies, financial projections and the operations of your business. Start by researching potential markets and analyzing trends to understand where you want to take the business. Consider product pricing and sales forecasting as part of your strategic planning process.
Next evaluate potential sources of capital – both debt and equity financing methods – which will enable you to start and grow the company over time. Assess whether your personal resources or those available from external sources are adequate for launching your entrepreneurial venture.
Organizing a legal structure such as a limited liability company (LLC) or corporation is also a critical step in forming a profitable business. Considerations such as taxes will vary depending on the entity chosen so it's important to research each option before making the final determination.
Establishing an operational budget that ensures sufficient cash flow during operations is key in running a profitable organization. Carefully track expenses, staffing costs, income streams, production costs, transportation costs as well maintain an attractive inventory level among other important financial line items on an ongoing basis throughout its lifetime. Besides drafting up this initial outline of your company's financial situation; establishing detailed accounting practices should be conducted routinely to better manage funds available for operations related expenses or investments for growth opportunities regularly in order to sustain profitability over time/with market fluctuations.
Research Your Market
For any successful start-up, understanding your target market is essential. Without a clear understanding of who your customers are and what they want, your efforts are likely to produce mediocre outcomes. When researching the potential of a business, ask yourself the following questions:
What need does this business serve?
How much competition exists in this market?
Who are your most direct competitors?
Which products or services in this field are most popular?
What recent innovations and trends exist in the larger industry?
Who are the major players?
What is the size, demographics and location of my target audience?
How will I reach them with attractive offers at competitive prices?
It's also important to remember that customer needs evolve over time; so you must be sure to keep up with new trends and stay ahead of emerging customer demands. Utilizing online research tools such as Google Trends or surveys can provide you with valuable data and insights into the preferences and habits of your potential customers. By doing your due diligence and staying on top of trends, you place yourself in a better position when it comes time to choose products that have a higher potential for success.
Network with Other Businesses
Networking with other businesses can be a great way to promote your business and gain access to knowledge and resources otherwise unavailable to you. To develop mutually beneficial relationships, try the following tips:
Look for businesses that have similar customer bases and goals. Developing relationships with businesses in the same industry or region can help ensure that everyone benefits from the joint effort.
Show appreciation for any help you receive. Thanking or acknowledging people for their contributions goes a long way in building strong relationships.
Make sure each party understands what it's getting out of the relationship. Each participating business should get something out of networking with other professionals – be sure to express this clearly when connecting with others.
Be aware of potential conflicts of interest and formulate rules beforehand. Consistency is key in order to ensure fair treatment among network partners so create guidelines from the start that each participant agrees to adhere to.
Keep communication channels open – have regular meetings, share ideas, and provide information updates on an ongoing basis. This helps maintain a strong, healthy relationship between all parties involved in your professional network.
Utilize Social Media
Social media has become an integral part of most business' outreach and marketing strategies, and it is important to use this platform to your advantage. Developing a comprehensive social media plan can be the single best way to increase your online presence and build relationships with customers.
One of the best places to start is by figuring out which type of social media platform is best suited for your business. Choose one that works for you based on how much time you can dedicate to it as well as what your goals are in terms of customer engagement.
Think about creating a brand aesthetic that best reflects your business' values, style, or vibe and make sure it's represented throughout all platforms. Additionally, create unique content that stands out from competitors through creative visuals or interesting written pieces in order to attract new customers and help you stand out from the crowd. Use tools like analytics or insights metrics in order to generate valuable data about what works and what doesn't work when it comes to content campaigns so you can make better decisions down the line.
Lastly, find ways to interact with customers on social media networks such as
asking questions,
responding timely when commented on posts,
offering promotions or discounts,
participating in specific hashtags, etc.
so they will feel connected and engaged with your brand's presence. Utilizing these tips effectively can help drive success even if you lack ample financial resources at hand when starting a business venture.
Conclusion
Starting a business can be an exciting venture and a wise financial move, but you need to be mindful of the amount of money that you are able to invest. With 20k dollars as your financial base, you can create profitable businesses in different areas such as food trends, service providers, retail operations, technology advancements, and ecommerce stores.
Depending on the amount of risk that you are willing to take and the type of plan that is best suited for your skillset or interest in various industries, there are several businesses that can be launched at this price point with minimal to moderate effort.
To ensure success when launching a business with 20k or less in startup capital, it is important to do ample research while creating a business plan outlining your growth strategies. A well-structured budget based on initial investments is also essential when launching any type of venture. With smart money management and proper preparation for any organization development needs in terms of marketing and branding initiatives, any aspiring entrepreneur is able to launch an executable plan for success at any price point.
Frequently Asked Questions
Q1: What are some profitable businesses I can start with 20k?
A1: Some businesses you can start with 20k include freelance writing, eCommerce store, virtual assistant services, dropshipping, web design, and more.
Q2: What are the risks of starting a business with 20k?
A2: Starting any business carries some risk. When starting a business with 20k, you could potentially lose your entire investment if the business doesn't take off or you make costly mistakes. That said, there are also great potential rewards if you make smart decisions and work hard.
Q3: What are the most important things to consider when starting a business with 20k?
A3: When starting a business with 20k, it's important to consider the costs of running the business, the potential return on your investment, the amount of time and effort required to get the business started and running, and the risks associated with the business.